History
OUR HISTORY AND MISSION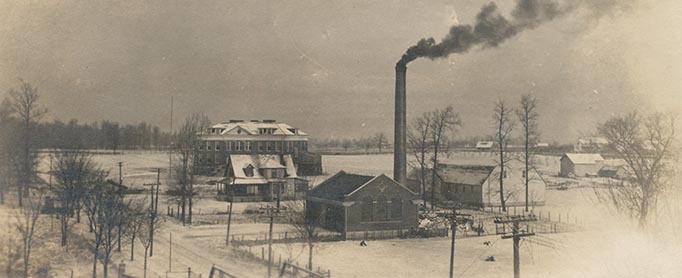 Situated on the banks of Little Riley Creek in Bluffton, a small town in northwest Ohio, Bluffton University was founded in 1899 as Central Mennonite College. As the cornerstone was laid for the school's first building, Noah C. Hirschy, Bluffton's first president, concluded his remarks with an idea that has proved as durable as the structure itself: "Let us expect great things." We have, and we continue to do so.
While Bluffton is affiliated with Mennonite Church USA, its students, faculty, staff and alumni are not necessarily Mennonite. Elmer Neufeld, the university's seventh president observed "Bluffton should not be seen as somehow less than Mennonite for its diversity, but rather more than Mennonite, with a stronger Christian peace church witness growing out of this experience."
Today, Bluffton continues to be committed to passing along our core values – discovery, community, respect and service – to each new generation of students.
OUR MISSION
"Shaped by the historic peace church tradition and nourished by a desire for excellence in all phases of its programs, Bluffton University seeks to prepare students of all backgrounds for life as well as vocation, for responsible citizenship, for service to all peoples and, ultimately, for the purposes of God's universal kingdom."